​With the introduction of the gutenberg editor to Wordpress, a new era of content creation has begun. Gutenberg blocks are a great thing not only for editors but also for developers. One such gutenberg gadget are "Reusable blocks" . If you have a WordPress site, you may use various elements that are often repeated, such as the CTA button, email collection forms, or banners and promotional codes. Many casual users solve this through external plugins or shortcodes (see, for example, Shortcodes ultimate). The Wordpress post then looks like a spilt teabag in the editor and often about breaks the page layout.
HOW TO CREATE A REPEATABLE BLOCK
​

​

The editor is identical to the classic Gutenberg editor and can be accessed, for example, when creating a post. See the picture below.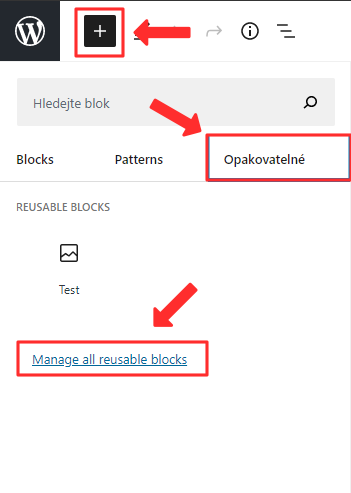 ​We will get to the list of already created blocks. Put "Add new". Here we can play freely. Since this is a gutenberg editor, we can insert any block, text or even a repeatable block already created. For this quick tutorial, I'm going to create an author card with a link to twitter. I'll choose "HTML block" and insert the code. I can click on the preview to show me what the result will look like. Then I just save and I can use it anywhere on the web.
​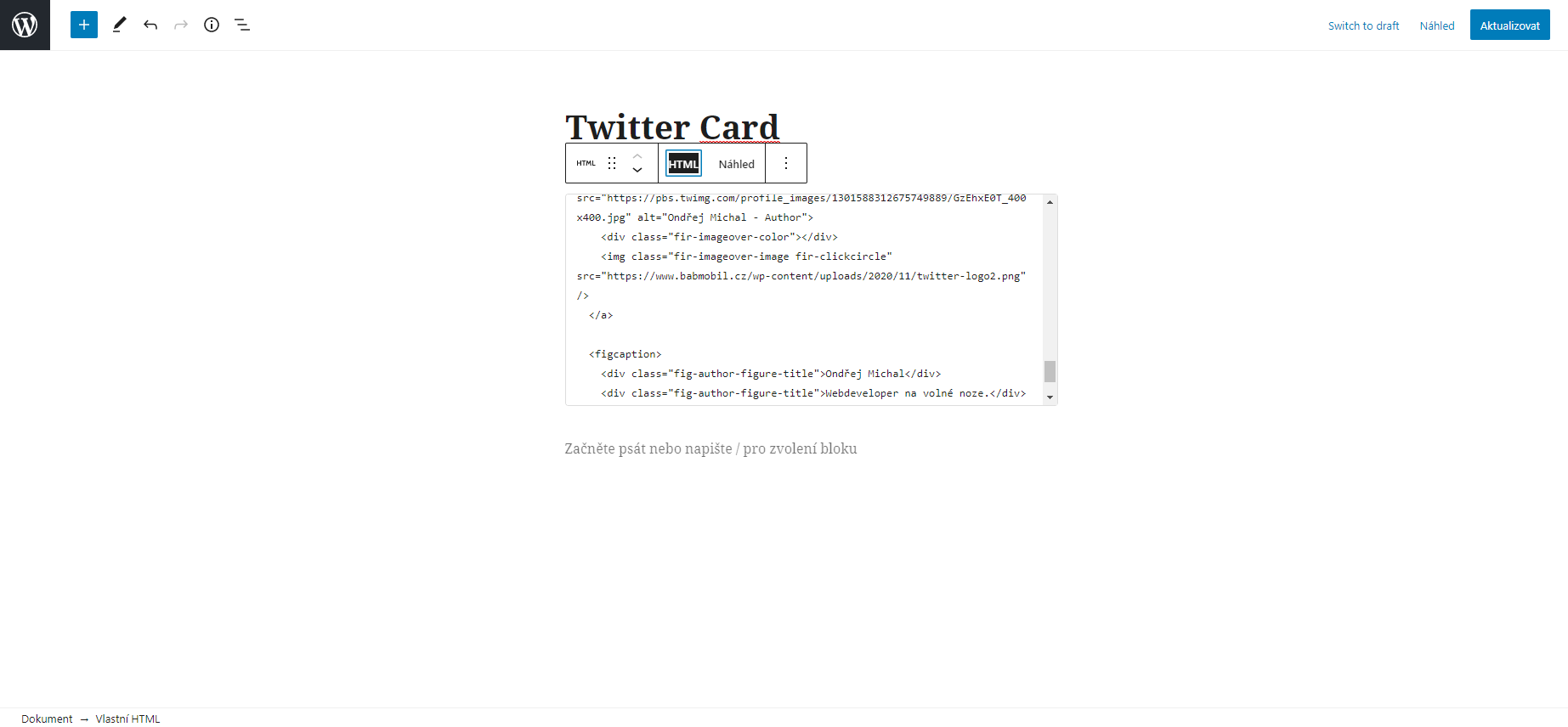 ​Any modification of such a block will be reflected everywhere on the site where it was used. It is therefore great for example for inserting advertising code, for subscribing to newsletters, etc.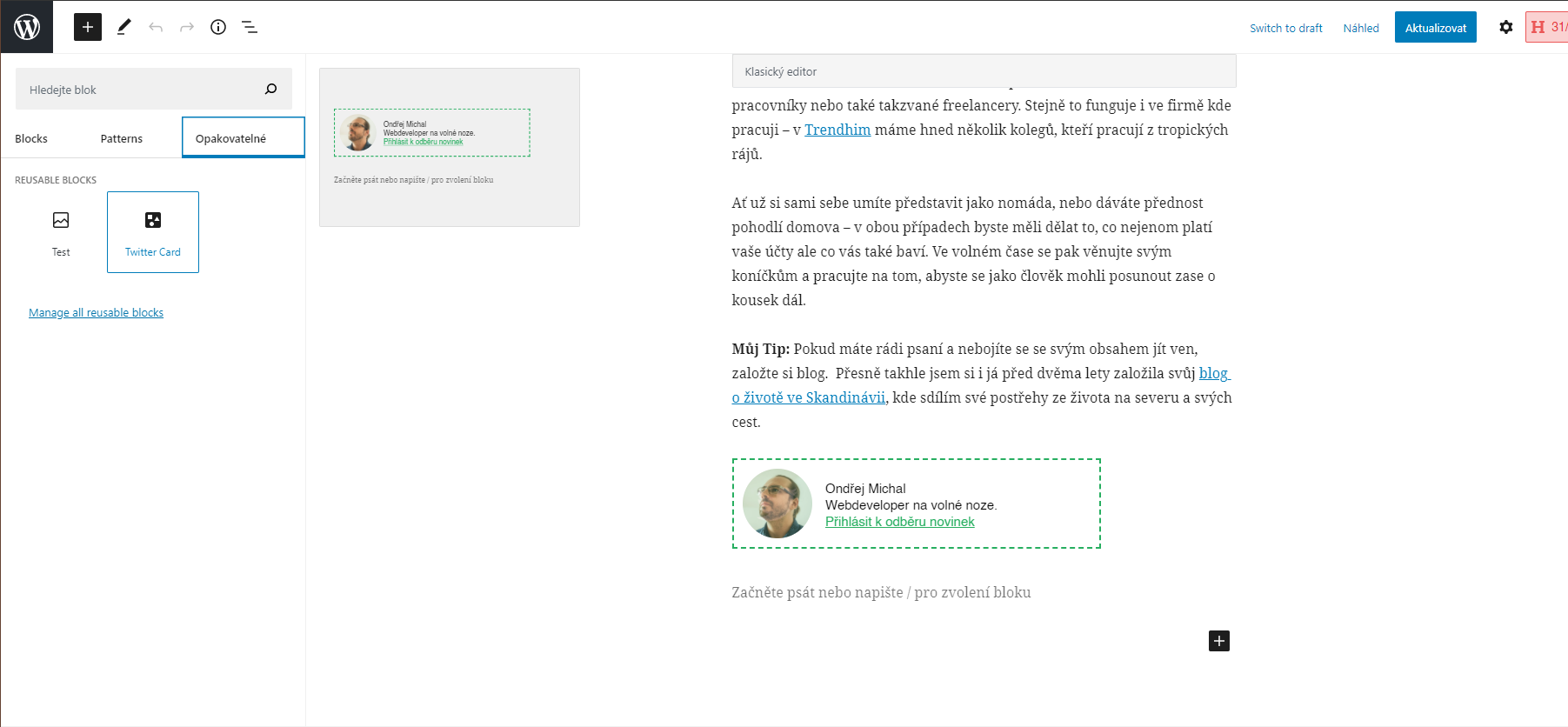 ​
A REPEATABLE BLOCK CAN BE CREATED FROM EXISTING CONTENT
​

​​

If you already have some content that you want to add to the repeatable blocks, this can easily be done when editing a block in a post.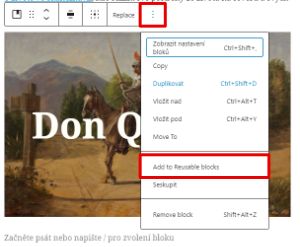 ​This was a quick introduction to Repeatable Blocks for regular Wordpress users who had no idea about this feature. At the same time, this is a tip extension that I contributed to the newly created book "123 tips for online and affiliate marketing" by the awesome folks at Dognet, specifically the tip extension "There are some great free ad management plugins for Wordpress. Take advantage of them and earn more". I mentioned there Repeatable Blocks as a possible replacement for these plugins. Thanks to Dognet for the opportunity to contribute. I have to admit that the book was really good. More about the book at Kniha 123 tipov pre online a affiliate marketing
​